Ahoy Pirates!
November is finally here and has a lot in store for us. Since server release back in October, everything has been going quite well and smoothly, with us gaining over 200 new players! Our Halloween celebration was fantastic, hoping a lot of you managed to pick up a few of the limited Halloween Items from crates and the auction house!
If you do come across errors and bugs, make sure to either report it here on the forums or open a ticket on our Discord.
New Skills
The first skill added is Endurance, where you just level up by walking around or running. The second skill added is Sorcery, where you have to cast spells in order to level up. The third skill added is Healing, where you gain XP by drinking and splashing different types of potions. Finally, the most requested skill was added which is Fighting, also known as Hunter, where you can XP from fighting mobs.

Regular Spawn
Now that all the pirate ghosts have left our Spawn, it has regenerated back to normal!
​
Daily Quests
This plugin has been in the work for quite some time now and has finally reached the stage where we can use it on Tropebay. Every day there will be three new quests generated randomly. They will be the same for everyone, once you have completed a quest you get the reward shown on it and will have to wait until a new day before new rewards are generated. When you complete all three quests within the day, you will have the chance of getting a random bonus reward or a Mythical key. As the quest plugin was just added, there aren't too many quests right now, so there might be a few of the same ones popping up, will be a lot added very soon. Our aim is to try and make them seasonal, so once December hits, for example, quests will primarily be Christmas and winter quests.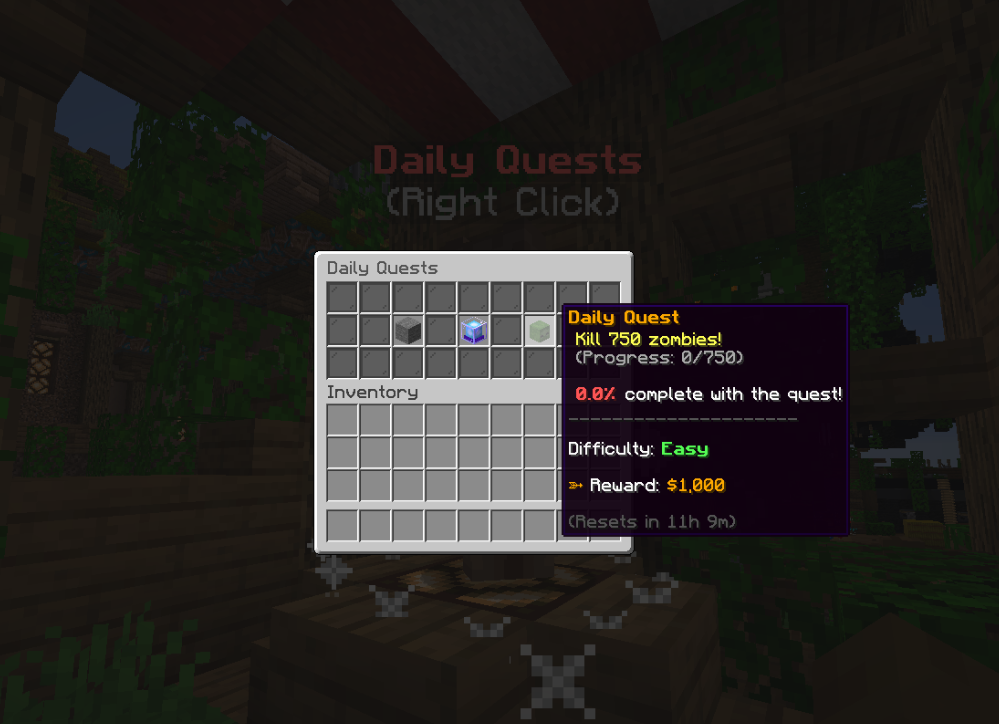 ​
Pinata Event
We are in the works of bringing Pinatas to Tropebay, as some of you might have noticed, a cave has appeared in Spawn next to the crates area. Can be accessed using /warp Pinata. This is where the event will be held starting from December, hopefully along with Saturday Fun. More info on this will come.
​
Iron Golem and Piglin Drops
Iron Golems will no longer be dropping Iron Ingots and Piglins will no longer be dropping Gold Nuggets. This is to mainly avoid the mass farms of these items and avoid deflation.
Other updates and changes
Added support for 1.16.4.​

Added damage holograms when hitting mobs.​

Added droppable glass; all types of glass will now drop once broken.​

Added PLAYER BAN flag to the roles flags menu, so you can allow roles to manage (ban & unban) bans.​

Removed Extra Hearts package from the webstore.​
Full changelog can be found on our Discord Server
here
. Thanks for reading!